Bosphorus takes its name from the bridge in Istanbul that connects two continents – Asia and Europe. RUH is the Arabic word meaning soul. We believe it allows us to convey the eternal wisdom of collective human consciousness and human history.
The logo design is inspired by Middle Eastern geometric art that meets a modern human with the narrative of what will connect us forever. The application of geometry was considered to reflect the language of the universe. A magical language we can share when we see our differences as gifts filled with wisdom.
We want to create jewelry that speak to our souls and connect us in unity as human beings. When we adorn ourselves, we show who we are. A people that spring from the same source that historically has much more in common than what separates us.
Our primary goal and dream are to support organizations and projects that work for cross-cultural peace and understanding around the world. We are in the process of being part of Crossing Borders (https://crossingborders.dk). It is a non-profit, civil society organization. Crossing Borders educates and empowers young people to become an active global citizens. They build and celebrate our world of diversity providing safe spaces for dialogue and change.
Our products have ethics and the environment in mind, with consideration for all stages of jewelry production. We only work with selected small local ateliers, because of their expertise, but also because of our desire to protect and maintain a costly métier that the world would be poorer without. As part of the jewelry industry, we see it as our duty to show responsibility when using the earth's resources. For example, we only use environmentally friendly packaging.
We hope you will follow us along the way.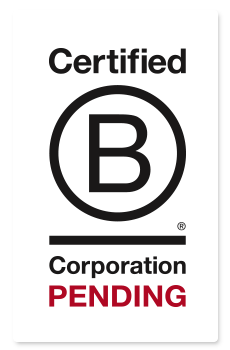 We are Pending B Corp
We are on the process of becoming a B Certified Corporation, and going through the Pending B Corp evaluation that provides a valuable framework to identify areas for development before transitioning to a fully-fledged B Corp after.
What is B Corp-certificering?
"Certified B Corporations are a new kind of business that balances purpose and profit. They are legally required to consider the impact of their decisions on their workers, customers, suppliers, community, and the environment. A community of leaders, driving a global movement of people using business as a force for good."
Raison d'être
We believe that to bridge the gap between people we need
MADNESS to open our minds.
BEAUTY to open our eyes.
WISDOM to open our hearts.
Our jewelry is a reflection of all that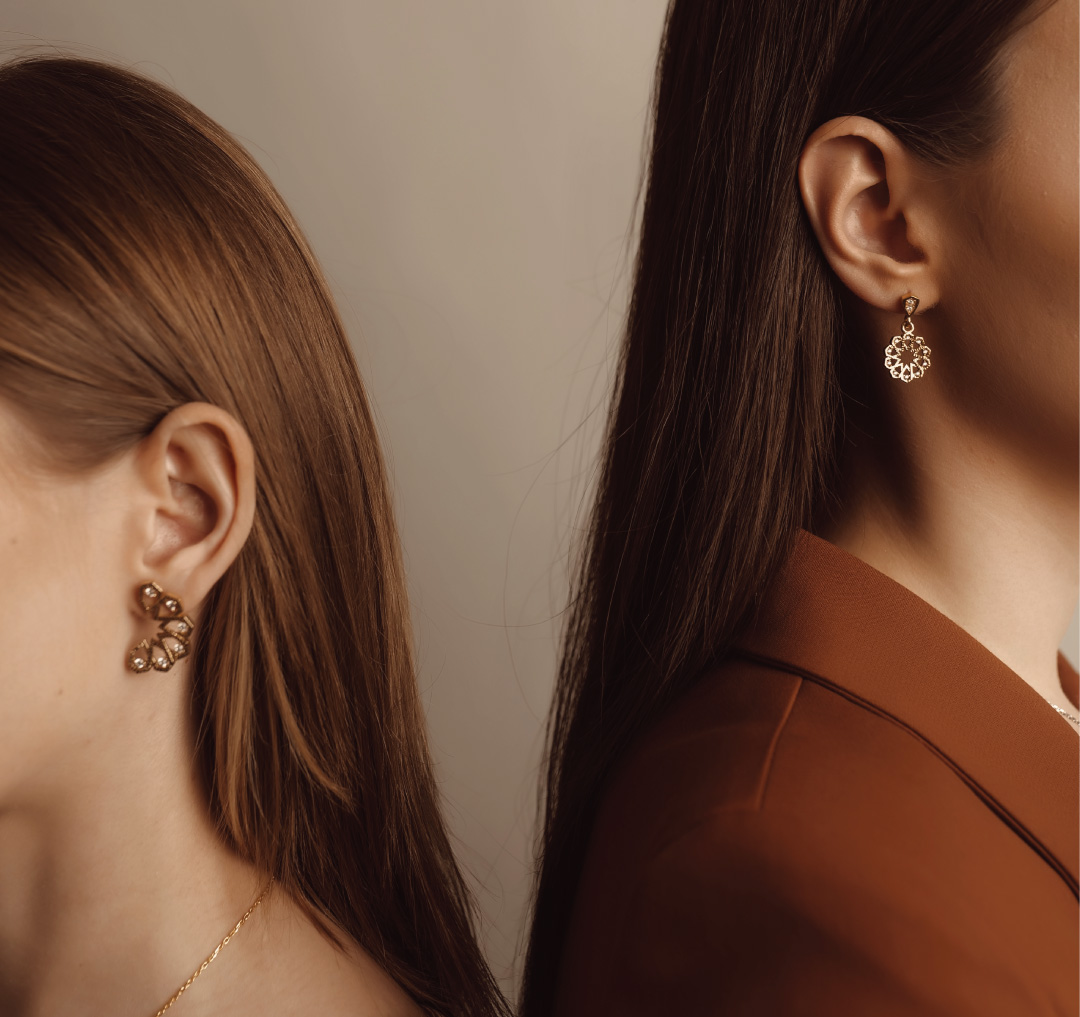 1.  We are masters of our own craft
We only work with selected small local ateliers, because of their expertise and our desire to protect and maintain a costly metier that the world would be poorer without.
2.  We are artists, not manufacturers
We believe that our faith, tradition, and mythology (which speaks to the deep and universal in all of us) – are the foundations of the world's most important places, works of art, and treasures. We want the wisdom of our ancestors to live in the world through Bosphorus & Ruh products.
3.  We initiate a change of state
We are rebellious in our celebration of differences and believe that it is in the sum of our differences that we find the rarest beauty.
4.  We are merging cultures and boundaries
Bosphorus Bridge is an unshakable symbol of the meeting between East and West. With Bosphorus, we celebrate the unique wisdom, humanity, and beauty that arises in the meet of worlds. Our heritage is from a mythical culture and universal love of aesthetics.
5. We care about people and our community
We are dedicated to our common history and promises TO PROTECT AND SHARE WORLD'S COMMON HUMAN CULTURAL TREASURES and THE WISDOM OF OUR ANCESTOR'S LIVES. 
We only use environmentally friendly packaging. And are a B-Corp Pending company that is undergoing a certification process.
Meet Ayse & Zara Turan - Founders
We are mother and daughter.
Maybe our passion for building bridges between people comes from our Turkish-Kurdish background and as a Dane. Or it comes from our voice. Or that curiosity is a deep and genuine human trait that has little to do with us.
We believe, that the world needs more people to become aware of all that connects us, more than what separates us. The inspiration is a fragment of human history and cultural heritage from our humanity. If we go back, we are of the same substance. Same wishes. Same spirit.
I realized that I had to create jewelry with the stories and messages I am passionate about. With Bosphorus, my jewelry got a voice. Bosphorus is not just a bridge between continents and cultures; Bosphorus builds a bridge between the past and the future. Most beautifully, I know – Ayse Turan
My interest in history and jewelry has drawn me into the company. For me Bosphorus & Ruh is the universal wisdom of humanity through its content inspired by Mesopotamia mythologies, symbolism, and spirituality. The symbols speak the language of the heart. Symbols are our connecting keys. – Zara Turan
Welcome to our magical universe.